LA Micro Group is an independent, growing collection of IT brands based in the heart of Bracknell. Founded in 2004 by our Managing Director, Dave Bell, our group has grown in size and success, year after year.
Since then, the IT market has changed, becoming even more competitive and exposing itself to varying types and quality of service providers. We're incredibly proud that we've continually grown and retained our customers' trust.
LA Micro Group is now home to a collection of dedicated divisions, each delivering exceptional services in their dedicated area and leading to us becoming one of the UK's fastest-growing independent group companies. Working across the IT sector, we aim to provide complete solutions to businesses of any size.
Specialising in sourcing and supplying refurbished IT hardware, our customers can be assured that they receive the most effective and affordable solutions. Our teams work to ensure each of our businesses delivers the most effective service to any company, from SMEs to large enterprise workforces.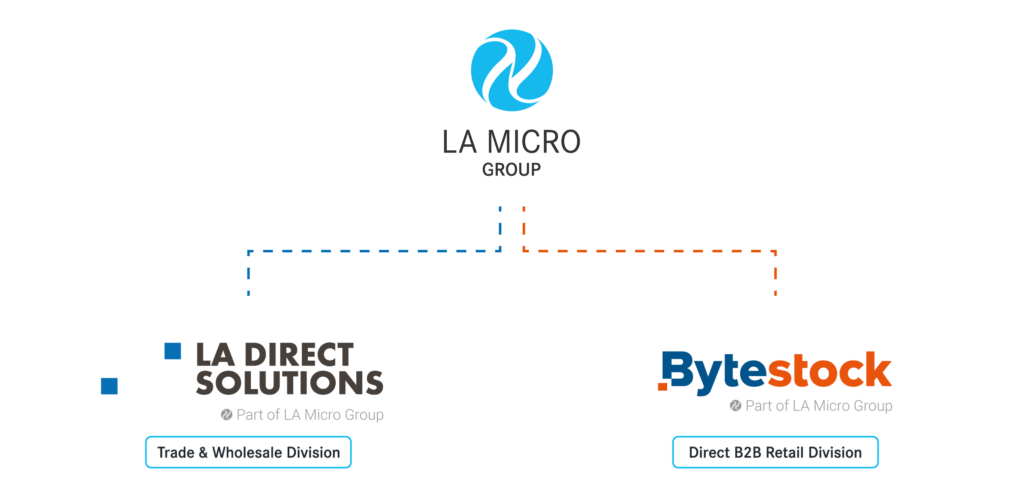 Our business
is built
on relationships with our suppliers and customers.
Over the past 19 years, we've developed robust supply networks and a network of thousands of happy customers across the globe
.
Our in-house sales and technical teams work
directly
with the technology we provide. If we wouldn't use the kit, we don't sell it. When working with us, you'll get your dedicated account manager.
You have a direct line to one person who can give you expert product knowledge and a solution fitting your needs and budget
.
We understand that turnarounds often need to be quick, and finding appropriate technologies within tight timescales and budgets can be challenging
.
With extensive stockholdings and expert teams at all customer journey stages, you can leave the hard work to us
.
If you'd like to speak to our team to see how we could help you and your business, please use the form below
LA Micro Group comprises several separate divisions, all dedicated to delivering the best service in a dedicated area
. To help us achieve our goals, we're always on the lookout for fresh talent.
Whether you're looking for a career at one of our divisions or to work within the Group, there's always something exciting
.