National Work from Home Day – 14th May 2021
It's National Work from Home Day! Most years, this day is set to encourage employers to allow their team to skip the commute and work from home for the day. This year though, it's a little bit different. With all of the UK workforce that could work from home, spending the past year in our new home offices, this Work from Home Day offers a more significant meaning.
Like a lot of businesses, the team at LA Micro has seen unprecedented change to the way we work. While there have been plenty of benefits to working from home, including more free time saved from a commute, travel expense savings and a better work-life balance, there have also been some disadvantages.
A lot of people don't have the home set up to work effectively. Whether that's a poor internet connection or lack of IT and equipment needed. Over a year after the first UK lockdown, people are still facing connectivity and equipment issues.
The future of home working
This National Work from Home Day, we want to introduce you to some of our divisions and how they could help make your home working experience a whole lot easier.
Bytestock offers your IT hardware solution. Your home office needs equipment that's capable of working to your full potential.
The most versatile kit to power your home office, and your workspace back at your office:
Microsoft Surface Laptop 4
The laptop for style and speed.
Available in two sizes, either 13.5" or 15", this laptop's touchscreen capabilities offer the ultimate productivity solution.
70% faster than before, with a longer battery life of up to 19 hours*.
Ultra-slim design and light with a choice of 11th Gen Intel® Core™ or AMD Ryzen™ Microsoft Surface® Edition processor.
High-definition camera and dual Studio Mics for great home office video calls.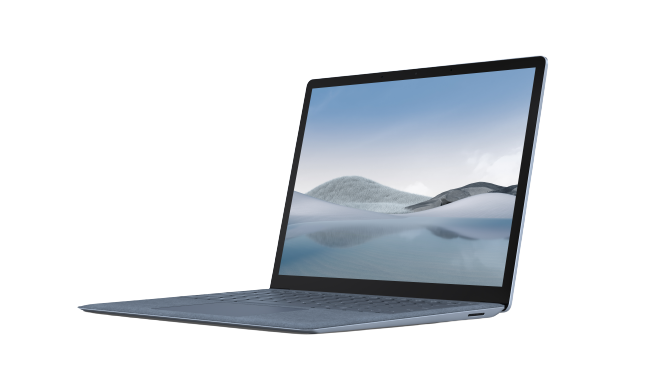 This National Work from Home Day, make sure you've got the best kit on the market and give your home office some appreciation for getting you through the last year of remote working.
Find out more about Bytestock here: